ll of life's great Mysteries involve contact with your Mystic Self and your superconscious levels of awareness.
In the view of mystics, the major problem in life for most of us is ignorance of our true natures, of our mystic selves. In normal day-to-day awareness we don't know ourselves very well at all. It's our ignorance which makes us feel separate from other people, and this feeling, in turn, leads to so much conflict and unfulfillment.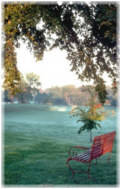 This state of ignorance also separates us from a wealth of inner resources — from peace of mind, creative intelligence, profound wisdom, ever-new joy, universal compassion, and the inner power to change our lives or circumstances. Ignorant of our Mystic Self we live confused and enfeebled. We experience many sorrows.
The Mysteries in this website reveal many ways that you can actually contact your Mystic Self — and the Infinite Consciousness in which you live — to become awakened and personally, joyfully fulfilled.
When you realize the great mystery of your Mystic Self and its nature, you will see the world, yourself, and all other people in a new way. You'll develop a far happier and more enriching experience of life. You'll find effective solutions to your problems and challenges. You'll attract and recognize marvelous opportunities which you previously didn't notice.